Dr. Sarah Xin Zhang from UB came as Visiting Professor and gave a brilliant speech
Resource: Department of Retina, Zhongshan Ophthalmic Center
Edited by Xianjing Wei
It was a pleasant day with gentle breeze and bright sunshine. On December 21, 2018, accompanied by Jiawei Wang, director of International Affairs Business, and professor Lin Lu, director of Fundus Disease Center of Zhongshan Ophthalmic Center, Dr. Sarah Xin Zhang, a tenured professor in Department of Ophthalmology from the State University of New York (SUNY) at Buffalo in USA, was granted as a visiting professor and officially received the appointment letter of "Visiting Professor of Zhongshan Ophthalmic Center" from the hands of professor Chenjin Jin on behalf of Zhongshan Ophthalmic Center. The appointment ceremony was held in the grandeur international academic hall on the 2nd floor of the Laboratory Building in Zhujiang New Town Division of Zhongshan Ophthalmic Center affiliated to Sun Yat-sen University. After the appointment ceremony, Dr. Sarah Xin Zhang also delivered a brilliant speech focusing on the forefront in the field of ophthalmology.
Dr. Zhang is a graduate of Sun Yat-sen University and was trained at Zhongshan Ophthalmic Center, Medical University of South Carolina, and University of Oklahoma. She mainly studies the molecular mechanisms of inflammation, angiogenesis, vascular and neuronal degeneration in retinal diseases. Her research has been continuously funded by National Eye Institute (NEI), American Diabetes Association (ADA), and other research foundations. Dr. Zhang has served on Editorial board for several scientific journals in Ophthalmology and Diabetes. She is a current member of ARVO's CME committee and former Chair of ARVO's Publications committee, and is a permanent member of NIH/NEI study section and a regular member of grant review panels for international organizations, such as ADA and Diabetes UK.
Dr. Zhang gave an attractive keynote speech entitled "The Integrated Stress Response in Retinal Pathophysiology and Disease", which summarized the latest research progress in the field of retinal pathophysiology and diseases in her lab. During the presentation, all the audience below remained highly concentrated in case of missing any word. Dr. Zhang was fully prepared in advance and patiently answered any challenging questions coming from the listeners immediately after the presentation. She even conducted intense but warm discussion and exchange with her Chinese peers regarding intricate academic topics.
After the lecture, with the accompany of ZOC staff, Dr. Zhang visited the State Key Laboratory of Ophthalmology in the Laboratory Building and the History Gallery of the hospital and deepened the understanding of the remarkable achievements made by the hospital in the basic research of ophthalmology. She felt pleased and proud of the accomplishments made by the hospital in the basic research of pathogenesis, angiogenesis, tissue regeneration and artificial intelligence in various sub-disciplines of ophthalmology, and conducted in-depth discussion on the difficulties and major topics in retinal research with relevant principal investigators in the laboratory.
Afterwards, Dr. Zhang visited the Clinical Building of Zhujiang New Town Division and communicated with relevant clinical staff from the inpatient and outpatient of Department of Fundus Diseases, fluorescein angiography room and laser treatment room regarding the latest progress in clinical work related to fundus diseases in the hospital.
As a visiting professor of our hospital, Dr. Zhang will provide constructive suggestions on the laboratory and clinical research in the field of fundus diseases and promote the synchronous advancement of retinal research in our hospital with internationally leading level.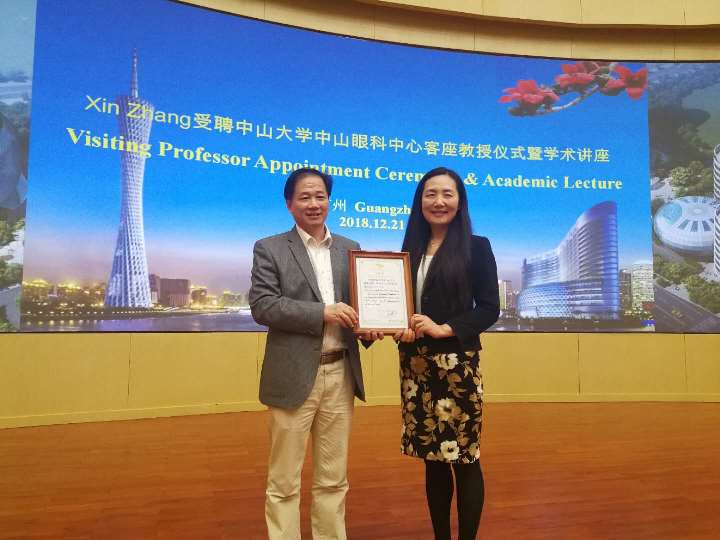 Figure 1 Dr. Zhang is officially receiving the appointment letter of visiting professor of Zhongshan Ophthalmic Center.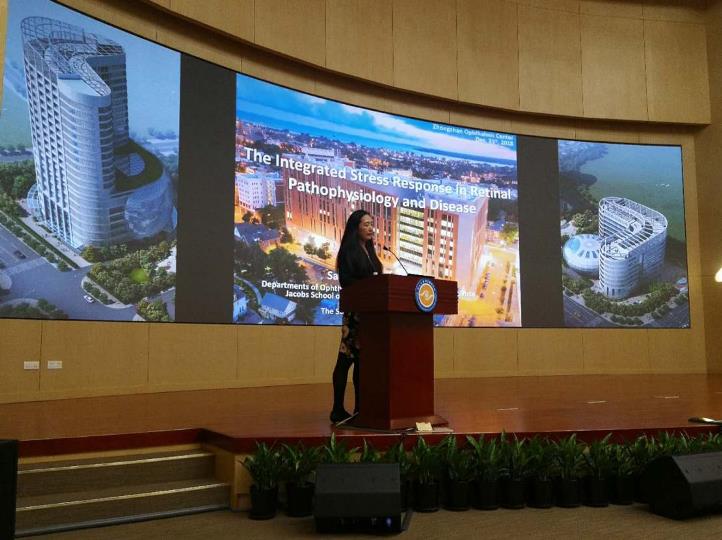 Figure 2 Dr. Zhang is delivering an attractive keynote speech.
Figure 3 Dr. Zhang is taking a group photo with researchers from Zhongshan Ophthalmic Center.