2019 International Ophthalmological Forum: Artificial Intelligence and Artificial Vision (IOF-AIAV) held in Shenzhen
Resource: Department of Artificial Intelligence and Big Data, Zhongshan Ophthalmic Center, Sun Yat-sen University
Edited by Xianjing Wei
2019 International Ophthalmological Forum: Artificial Intelligence and Artificial Vision (IOF-AIAV) took place during May 24th-26th, 2019 at Sheraton Dameisha Resort Hotel, in Shenzhen, China. The forum was held by the Afro-Asian Council of Ophthalmology and Guangdong Medical Association, co-hosted by Zhongshan Ophthalmic Center (ZOC), Sun Yat-sen University (SYSU), and Shenzhen Eye Hospital.
Prof. Lezheng Wu, President of Afro-Asian Council of Ophthalmology, hosted the opening ceremony. Prof. Tarek Mamoun, General Secretary of the Afro-Asian Council of Ophthalmology, Prof Yizhi Liu, President of the Zhongshan Ophthalmic Center (ZOC) and Director of State Key Laboratory of Ophthalmology (SKLO), Sun Yat-sen University (SYSU), and Ms. Meihua Sun, Shenzhen Municipal Health Commission's officer, as the major representatives, gave the opening remarks at the forum.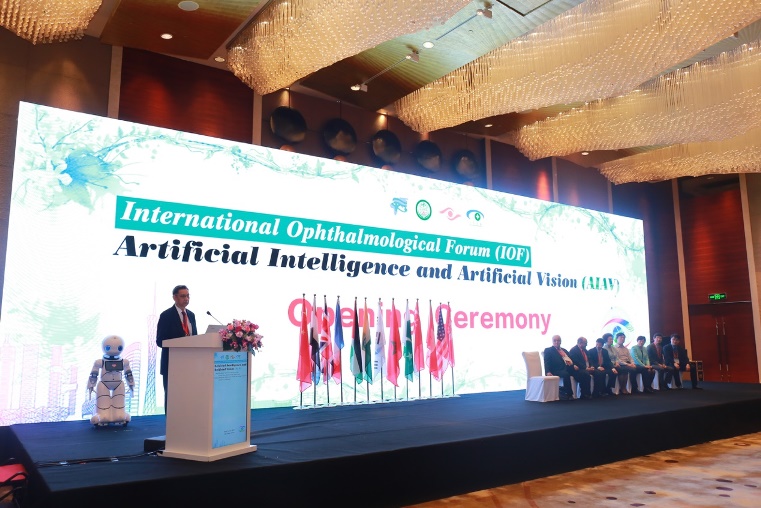 Opening Ceremony
The forum maily foucused on the theme of "artificial intelligence and artificial vision". Experts in the field of ophthalmology, biomedicine, and computer engineering from 14 courtries and regions attended this event, and they exchanged their opinions on topics such as the overview and current advancements in ophthalmology, the present application and future development of artificial intelligence (AI), and interactive link between the fields of AI and medicine, including the application of big data, AI and image analysis,and AI in glaucoma and artificial vision.
The forum strengthened the intimacy of academic exchanges and cooperation among ophthalmologists and experts in artificial intelligence in Asia and Africa, following the "Belt and Road" initiative. The International Ophthalmic Artificial Intelligence Research and Development Alliance (IOAIRDA) and Guangzhou Medical Artificial Intelligence Service Alliance (GMAISA) have aslo been formally established in the forum. Hopefully, the forum could be contributing to the development of artificial intelligence in ophthalmology and the improvement of artificial intelligent medical services by gathering experts from Asia, Africa, and all around the world.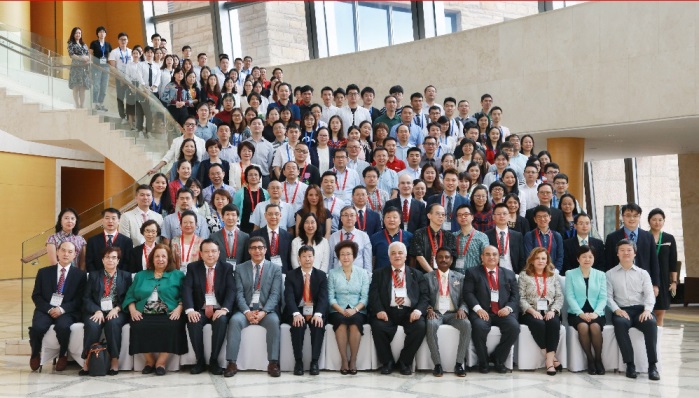 Group photo