Haotian Lin was awarded China Youth May 4th Medal
On April 28, Dr.Lin Haotian from our center was awarded the 24th "China Youth May 4th Medal" by the Central Committee of the Communist Youth League of China and the All-China Youth Federation for his outstanding contribution to the country.
The China Youth May 4th Medal is the top award for Chinese youths by the two organizations. Its aim is to establish role-models with noble character and who have made outstanding contributions for other young people, encouraging them to engage in China's modernization and make a contribution to the country.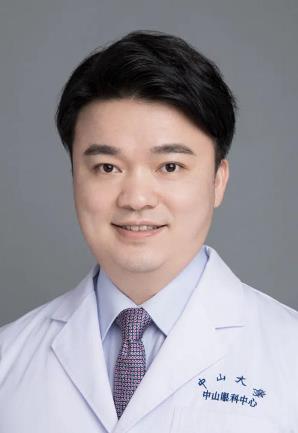 Figure 1: Dr. Haotian Lin
Dr. Haotian Lin is currently the Deputy Director of Zhongshan Ophthalmic Center(ZOC) of Sun Yat-Sen University, the Director of the Department of Artificial Intelligence and Big Data Department, the Principal Investigator of State Key Laboratory of Ophthalmology, the PhD Tutor of Sun Yat-Sen University. He is the Chief Scientist of National Key R&D Program of China. He serves as the Deputy Chairman of Intelligent Medical Special Committee of Chinese Association for Artificial Intelligence. He is a Member of All-China Youth Federation, a Youth Member of ophthalmic division of Chinese Medical Association, the Vice Chairman and the Secretary of Guangdong Association of Young scientists.
As a young medical scientist in the world, Haotian Lin has made many breakthroughs in ophthalmology and artificial intelligence and his many patented technologies have been applied in Guangdong-Hong Kong-Macao Greater Bay Area. His team has constructed the rare disease database of ophthalmology (Science 2015), developed the new therapy of endogenous stem cells for congenital cataract which was rated as "the eight breakthroughs in global life medicine in 2016", and created the world's first intelligent cloud platform for cataract diagnosis and treatment (Nat. Biomed. Eng. 2017, cover paper). The world's first ophthalmic artificial intelligence robot clinic by his team was also ranked as "11 milestones in the global medical artificial intelligence field" by IEEE Spectrum. His team launched the world's first artificial intelligence multicenter clinical controlled trial research (Eclinicalmedicine 2019, cover paper), which reported as the "Key Advances" of Ministry of Science and Technology of China. Since the early outbreak of COVID-19, supported by Prof. Yizhi Liu, Haotian Lin led the team to set up ZOC internet hospital to serve nearly 30,000 patients with ophthalmic diseases nationwide to help fight against COVID-19.