ZOC hold the National Eye Care Day Campaign with Guangdong Science Center
June 6th, 2020 is China's 25th national "Eye Care Day". The National Health Commission announced the theme of "Eye Care Day" this year is "Vision 2020 focusing on general eye health" aiming to foster a science-driven eye care atmosphere in the whole society.
Many Chinese children and adolescents used electronic equipment to access online education at home to ensure learning when classes are disrupted by coronavirus in recent months. However, some students used these devices excessively during the epidemic. Their parents are very concerned about their eye health and the implications of long-term electronic equipment use.
To celebrate the Eye Care Day and Children's Day, Professor Haotian Lin from our center gave a popular science lecture on "how to use eyes scientifically during online learning" in the Guangdong Science Center on the morning of May 31st. He explained the process of visual occurrence and development and the impact of bad eye habits, sharing effective eye health protection measures to gain practical knowledge and understand methods of eye care and eye protection.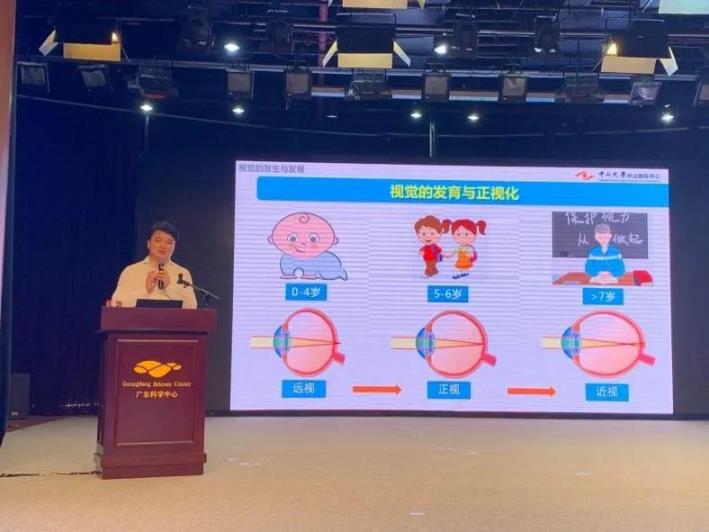 After the lecture, the ophthalmologists from our center provided a free eye health clinic service for the children of the staff from the Guangdong Science Center. They performed visual acuity and diopter examinations using intelligent visual function evaluation and optometry equipment. They also answered questions related to eye health, so that the parents could better understand their children's basic eye health and strengthen their scientific awareness of eye care to prevent future eye health problems such as myopia and astigmatism and to protect children's eye health.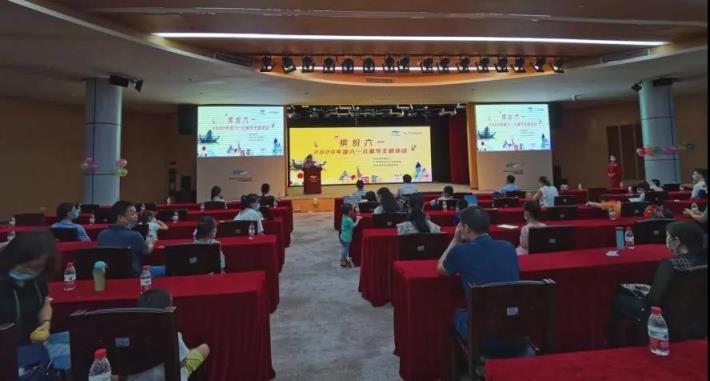 Ruijian Huang, the officer of Guangdong Science Center welcomed the children for the festival and expressed his gratitude to the work of ZOC's ophthalmic team at the campaign. ZOC and Guangdong Science Center reached a consensus on further cooperation to organize science activities on the promotion and education of eye health, myopia prevention and control. The goal of the science activities is to popularize the scientific knowledge of eye health to children and adolescents, as well as their parents and strengthen their awareness for eye health. ZOC and Guangdong Science Center will be working on the prevention and control of myopia, and eye health of children and adolescents to create a bright future for more children.