The 9th "Vision Action" by ZOC for 8 consecutive years takes poverty alleviation via healthcare to a greater height
Source: Department of Preventive Ophthalmology, ZOC
Written by: Department of Preventive Ophthalmology, ZOC
Proofread by: Jiawei Wang
Edited by: Xianjign Wei

From 28th July to 6th August, 2020, Zhongshan Ophthalmic Center, Sun Yat-sen University, headed by Vice Director Xiaoling Liang, has organized in Yushu, Qinghai Province the "Vision Action", a charity activity to restore vision and hope for our compatriots in Tibet and one of the unremitting efforts of ZOC to uphold the pledge made by General Secretary Jinping Xi to fight against poverty and clinch the final victory, to further the mission to advance universal health and universal prosperity, and to enhance national solidarity and friendship.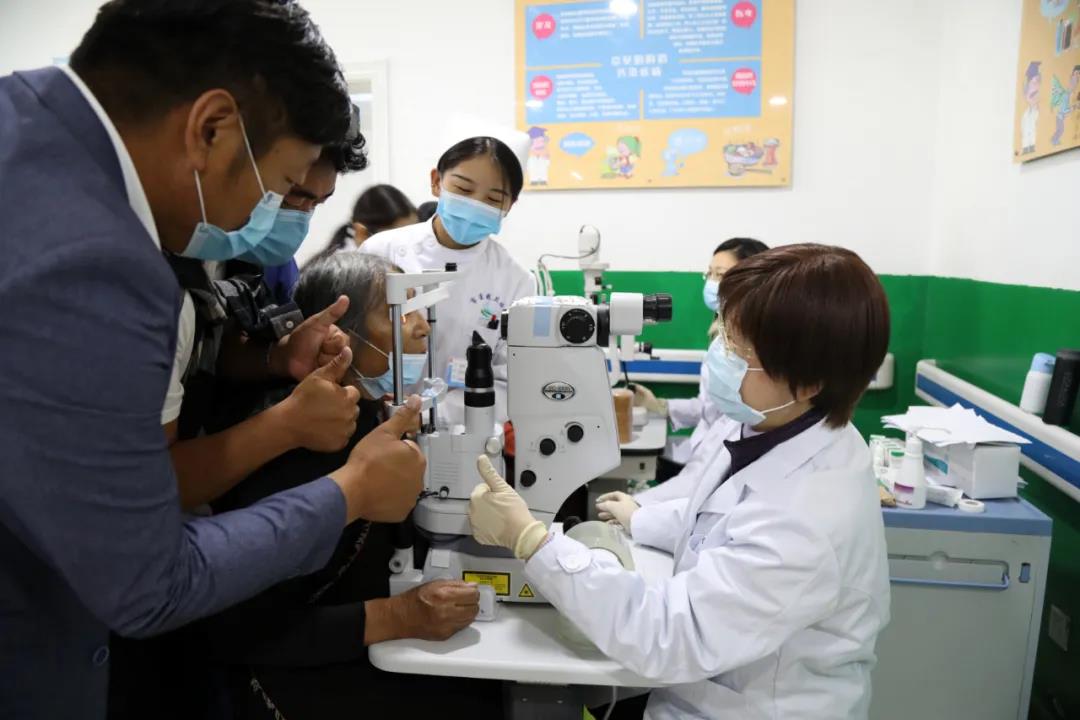 Voluntary medical service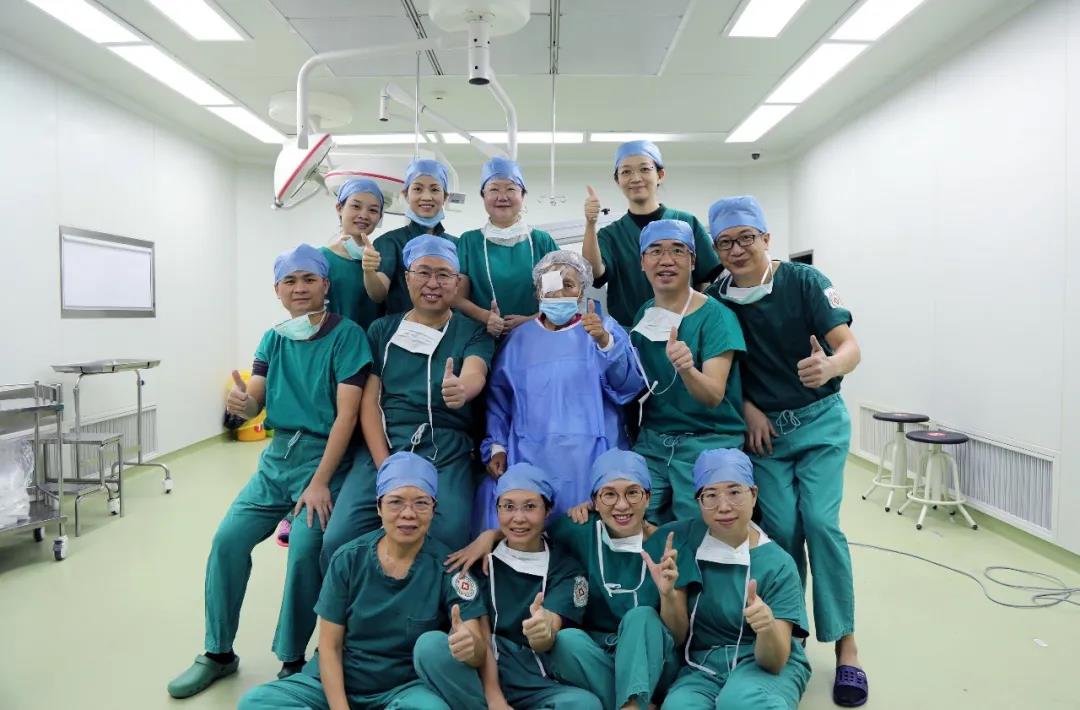 Group photo of the medical team
Ever since its establishment, ZOC, as one of the biggest public hospitals, has always remained committed to our mission, and continued to forge ahead in our endeavors to alleviate poverty via healthcare. Back in 2013, when earthquake wreaked havoc in Yushu, Qinghai Province, ZOC was the first to send out medical teams to provide voluntary medical service and surgical service. The year 2020, despite of serious disruptions caused by COVID-19, has again witnessed the persistent efforts of ZOC for 8 years in a row. The "Vision Action" in 2020 carries unprecedented significance, as it consolidates past achievements and breaks new ground for the future. Consolidation of past achievement refers to organizing follow-up examinations for the first time for 1,500 cataract patients who received surgery in the past 7 years, screening and re-examining around 1,000 persons, and performing 219 cataract surgeries. Breaking new ground for the future refers to introducing the treatment and hands-on training of retinal photocoagulation. The medical team overcame the trouble to bring to the Qinghai-Tibetan Plateau the most advanced equipment, Optical Coherence Tomography Angiography (OCTA), which enabled the medical team to screen 18 patients with diabetes, to follow up with 130 patients who received cataract surgery, and to perform laser on 50 eyes with posterior capsular opacification, laser iridotomy on 2 eyes, and retinal photocoagulation on 3 eyes. Lectures on retinal photocoagulation have been presented by Professor Xiaoling Liang.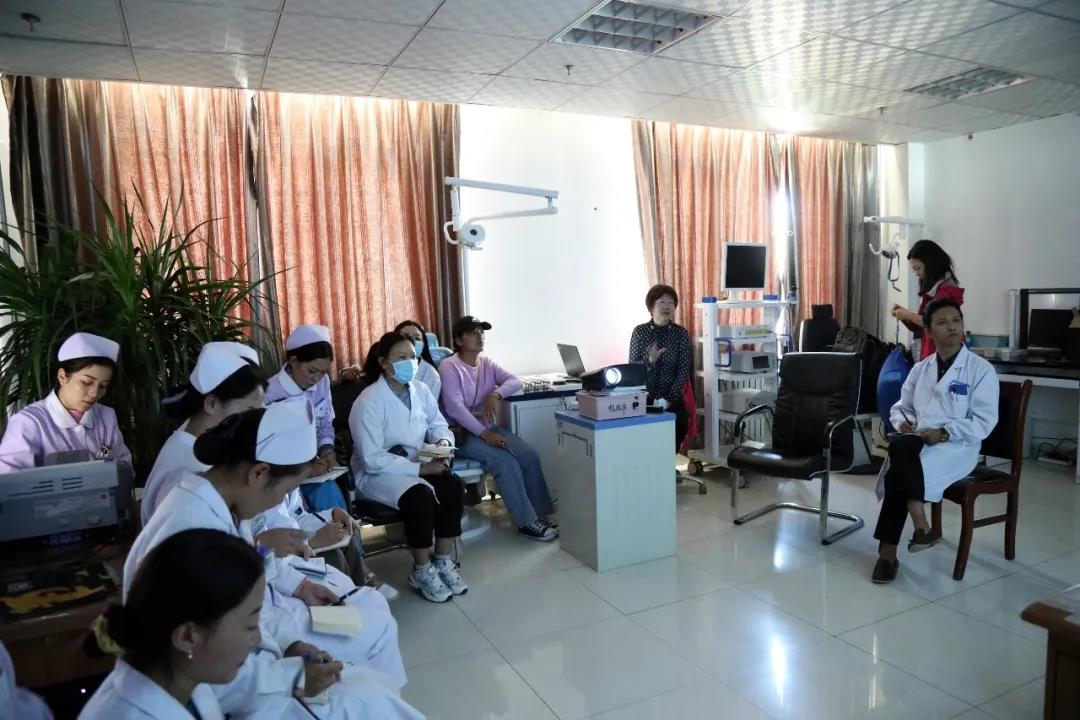 Lecture on retinal photocoagulation given by Professor Xiaoling Liang