2021 International Conference on Clinical Research in Ophthalmology (2021 ICCRO) Successfully Held
Resource: Clinical Research Center, ZOC
Written by: Clinical Research Center, ZOC
Proofread by: Xiulan Zhang
Reviewed by: Jiawei Wang
Edited by: Xianjing Wei



2021 International Conference on Clinical Research in Ophthalmology (2021 ICCRO) was successfully held in Zhongshan Ophthalmic Center. The conference invited 18 world top-notch clinical research experts and 128 domestic famous ophthalmologists as speakers, and it attracted over 300 participants attended the event live, while over 90000 people joined the conference on-line, making it one of the largest scale & most-watched ophthalmology professional meetings.

The opening ceremony of the conference was presided by Professor Xiulan Zhang of Zhongshan Ophthalmology Center, Prof. Yizhi Liu, the President and Director of Zhongshan Ophthalmic Center, Prof. Minbin Yu, the President of Ophthalmologist Branch of Chinese Medical Doctor Association, Prof. Ningli Wang, Honorary President of 2021 ICCRO, Prof. Xinhuai Sun, the President-elect of Chinese Ophthalmology Society, and Dr. Shaolin Wu, the Vice President of Guangdong Medical Doctor Association, gave warm welcome remarks and best wishes during the opening ceremony.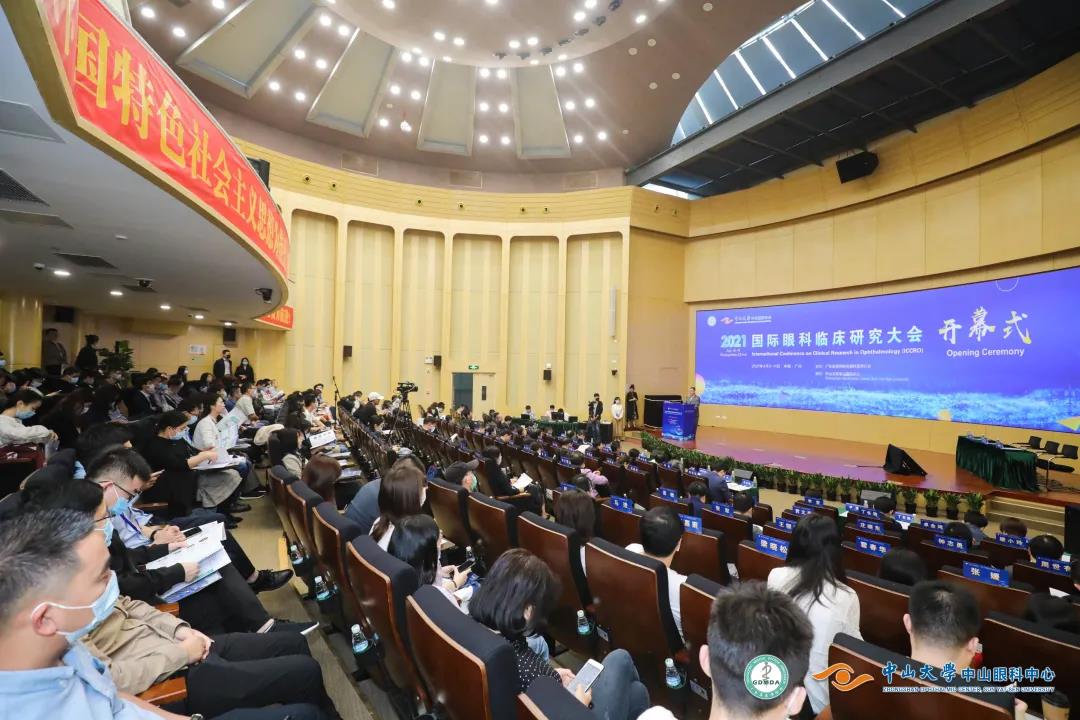 Clinical research in ophthalmology field involves many aspects, and the academic committee of the conference had put a spectacular program together for the audiences. Highlights include "glaucoma combined high myopia international seminar" ,"clinical research methods and design", "clinical research master forum" ,"interdisciplinary clinical studies" , "international clinical research hot-topics", "young scientists showcase platform" et al. Audiences actively interacted with the speakers on-line/off-line, with strong learning and sharing atmosphere of clinical research.

The 2021 International Conference on Ophthalmology Clinical Research concluded with a thank-you video. The three-day conference has been providing a high-quality international academic exchange platform for clinical research scholars in China to share and exchange their thoughts with international experts. The clinical research center of Zhongshan Ophthalmic Center will continue to forge ahead to becoming the world-class clinical research center of ophthalmology by working and sharing the clinical research with the colleagues around the world .