The Fourth Lingnan Neuro-Ophthalmology Forum and the Third National Continuing Education Class of Neuro-Ophthalmology in Zhongshan Ophthalmic Center
Resource: Retina Department (Medical)
Proofread by: Jiawei Wang
Edited by: Xianjign Wei
Reviewed by: Xiaoling Liang


On July 24, the 4th Lingnan Neuro-Ophthalmology Forum and the 3rd National Continuing Education Class of Neuro-Ophthalmology of Zhongshan Ophthalmic Center (ZOC) were successfully held in ZOC. Professor Yizhi Liu, the Director of ZOC gave an enthusiastic opening speech, he pointed out that Neuro-ophthalmology is the discipline that ZOC attaches great importance to. Its diagnosis and treatment are difficult. Following the spirit of "Everything for the people" by General Secretary Xi Jinping. ZOC upholds the doctor's duty to relieve patients' pain, and bravely undertakes this important task.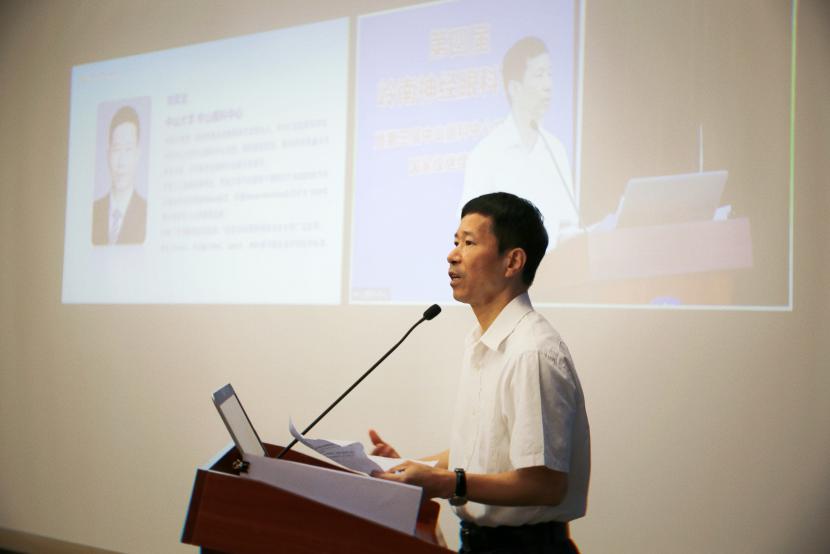 At the forum, Professor Wen Feng, Professor Wei Shihui, Professor Li Zhiqing, Professor Chen Changzheng, and Professor Yang Hui shared the latest research progress in the hot areas of neuro-ophthalmology. Professor Lin Haotian, Professor Qiu Wei, Professor Zhang Cheng, and Professor Wang Zhanhang shared new research directions in related fields from a multidisciplinary perspective. In addition, the participants learned about the new developments in the diagnosis and treatment of CNV, transient amaurosis, ischemic optic neuropathy and traumatic optic neuropathy. The fifth module of the conference "Neuroimaging" is the application of imaging technology in neuro-ophthalmology, including advanced imaging technologies such as OCT OCTA MRI, especially the new progress of artificial intelligence in neuro-ophthalmology imaging diagnosis. They were introduced by Professor Yang Hui's team, which generated great interest and discussion.

This conference invited experts and scholars from ophthalmology, neurology and imaging departments to exchange cutting-edge topics of neuro-ophthalmology. The number of online participants reached 14,000. At the end of the meeting, Professor Yang Hui concluded that the forum is a platform for communication and learning to spread the diagnosis and treatment technology of neuro-ophthalmology and the latest research progress.