ZOC Commencement 2022
Resource: Department of Ophthalmology & Optometry, Zhongshan Ophthalmic Center
Proofread by: Ya Gao
Edited by: Xianjing Wei
Reviewed by: Yiqing Li

On June 22, 2022, a graduation ceremony was held at the lecture hall of Zhongshan Ophthalmic Center (ZOC), Sun Yat-sen University. About 140 graduates gathered to celebrate their graduation.

The commencement began with a welcome remark from Dr. Yehong Zhuo, the Vice President of ZOC. He welcomed the teachers and students present at this ceremony and congratulated all the graduates on their completion of their graduate studies.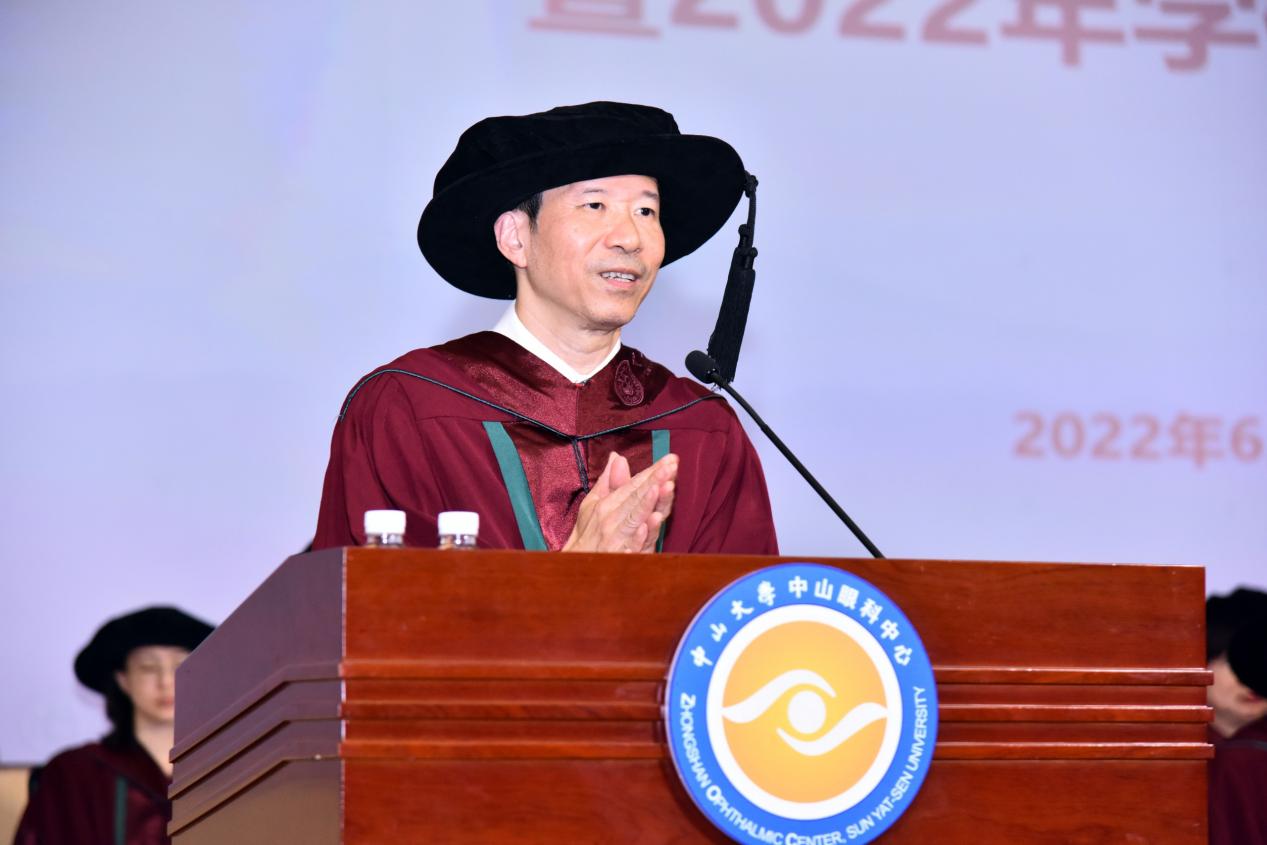 Dr. Yizhi Liu, President of ZOC, gave a commencement speech at the graduation ceremony. He encouraged the students to always remember the socialist core values of prosperity, democracy, civility, harmony, freedom, equality, justice, rule of law, patriotism, dedication, integrity, and friendship. He said: "Graduation is not the end, while it is the milestone indicating a new journey. May the graduates carry the wonderful memories in ZOC and keep pursuing a better life.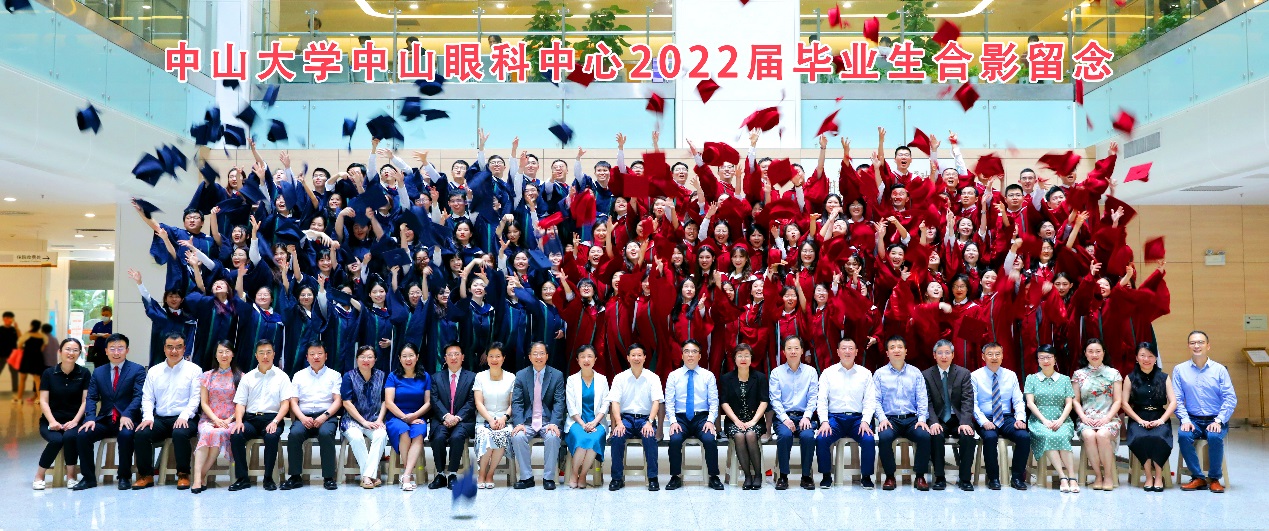 Congratulations to the class of 2022!