The 1st Guangdong-Hong Kong-Macao Bionic Vision and Active Eye Health Summit Forum successfully held
Resource: State Key Laboratory of Ophthalmology
Proofread by: Jiawei Wang
Edited by: Xianjing Wei
Reviewed by: Xiaoling Liang


The 1st Guangdong-Hong Kong-Macao Bionic Vision and Active Eye Health Summit Forum was held on October 22. Academicians, experts and scholars from artificial intelligence, brain-like computing, neural regeneration, visual function training and relevant fields participated in the summit forum online and offline.

Song Gao, Academician of the Chinese Academy of Sciences and President of Sun Yat-sen University, Shiwen Wu, Deputy Director General of the Department of Science and Technology of Guangdong Province, Professor Yizhi Liu, the President and Director of Zhongshan Ophthalmic Center, delivered the welcome speech. The opening ceremony was presided over by Professor Yehong Zhuo, Chairman of the Guangdong-Hong Kong-Macao Vision Health Innovation Consortium and Chairman of the Conference and Deputy Director of the Zhongshan Ophthalmic Center.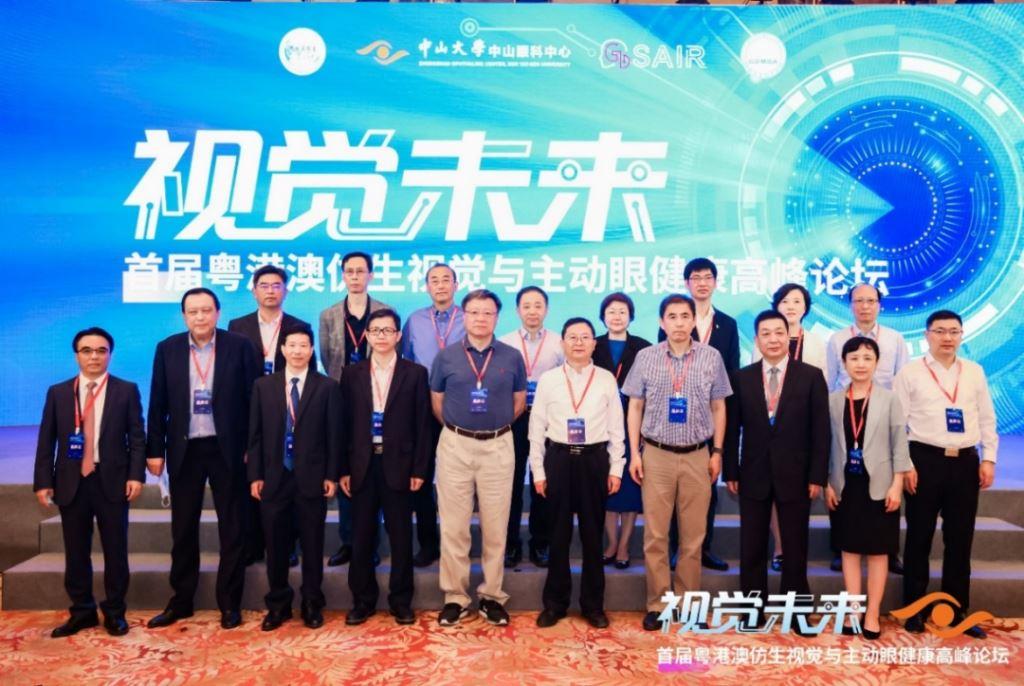 The eyes receive more than 80% of the external information. Bionic vision is to simulate biological vision with image visual information processing technology and realize multi-target detection in complex scenes. With the development of basic research and core technology, this technology is expected to be applied in clinical ophthalmology, providing a new solution to help the visually impaired patients rebuild partial visual function. "Active eye health" is another important concept presented at the conference. A variety of cutting-edge technologies guide people to actively intervene in advance for visual problems.


This forum had organized 14 topics. Four academicians, including Gao Wen, director of Peng Cheng Laboratory, delivered thematic reports on the key points of visual cognition, optic nerve function recovery, ophthalmic surgical robot, etc., showcasing the frontier progress and exciting achievements in visual science. The experts and scholars gave lectures and participated in discussions on artificial intelligence, brain-like computing, nerve regeneration, visual function training and other topics.


The forum was guided by Peng Cheng Laboratory and hosted by Sun Yat-sen Ophthalmology Center, Sun Yat-sen University, Guangdong Society of Artificial Intelligence and Robotics, Guangdong Medical Association and Guangdong-Hong Kong-Macao Vision Health Innovation Consortium. In the era of information technology, communication and collision in fields from "bionic vision" to "active eye health" will improve the level of ophthalmic diagnosis and treatment as well as the high-quality development of ophthalmology.